---
Jeep FAQ
---
How-To Articles
---
Quick Reference
---
Product Reviews
---
My Buildup
---
Random
---
Home
---
---
My Buildup
---
| Page 1 | Page 2 | Page 3 | Page 4 | Page 5 | Page 6 | Page 7 |



I couldn't stand the way the Jeep felt on a 12.5" tire on an 8" wheel. I don't know how everyone tolerates it? So I ordered 10" wheels, got these aluminum ones (they are for the street, still have my beadlocks for the trail) on clearance. Got them so cheap, couldn't say anything about the design, but I still say they are a good looking wheel. They may not go with my Jeep, but worst case I'll paint them.

One of my beadlock wheels weighs the same as two of these aluminum wheels.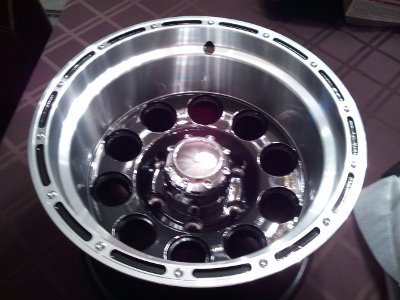 It's unbelievable how much better the 10" wheels feel on the road.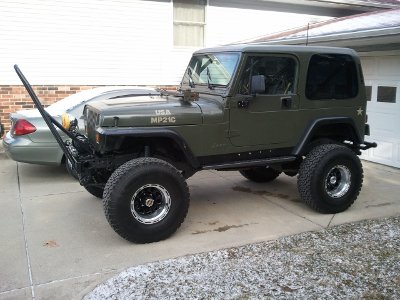 Had HIDs in my bike for a while now, decided to put them on the Jeep. Ordered Hella E-code housings.

Right has the Hella housing installed, left is the stock headlight. The clarity difference was hard to capture in a picture, but you can still clearly see the Hella housing is clearer.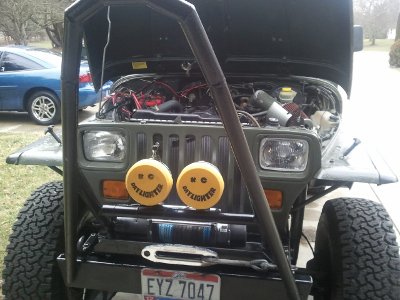 Up close, Hella housing: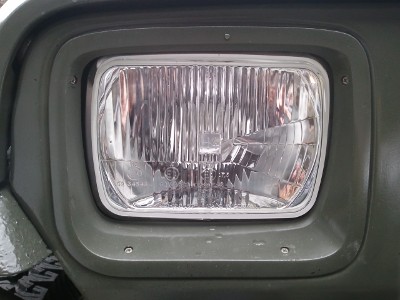 This photo was taken around 16:00, as you can tell these lights are going to be super bright (that's low beams too!). I'll have to adjust the aim down some, and other drivers are still probably going to hate me.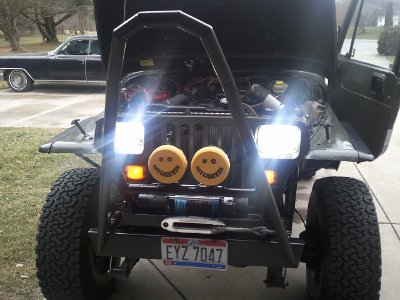 Well my 10-year old Optima batteries, finally needed replaced. Gave me a chance to repaint the battery tray, and clean up the wiring and connectors some.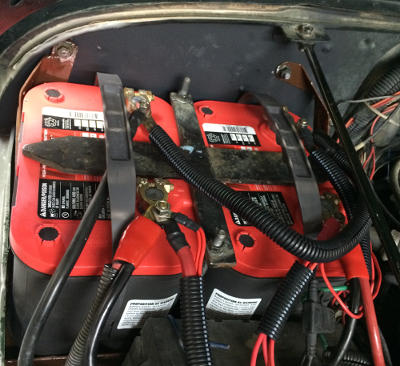 So my original SYE kit had some yoke issues, and rather than just buy a new yoke and seal, I decided to upgrade to a JB Conversions Super Short SYE.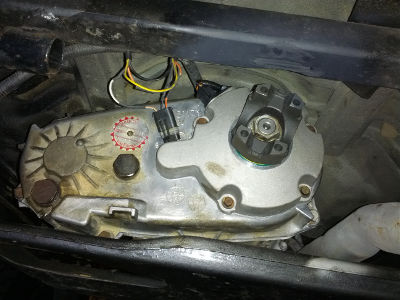 My original PUMA air compressor finally died, so I had to replace it. For the money and as much as I used the first one, it's hard to complain.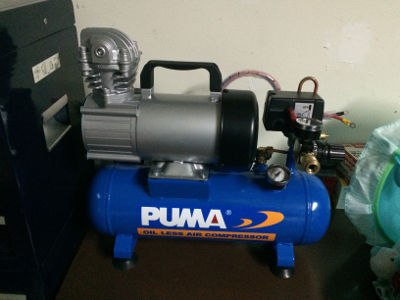 Since most of my old wiring for my PUMA burnt up, it was time to replace it as well.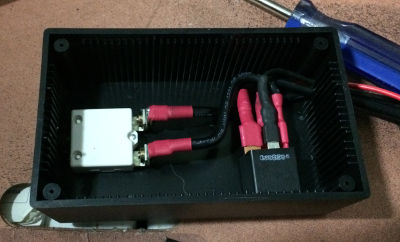 Ever since installing the WJ intake, my Jeep has always ate a rib or two off the belts. After it did this it was fine, but it wasn't right. I finally installed all the OEM parts needed to make this "right."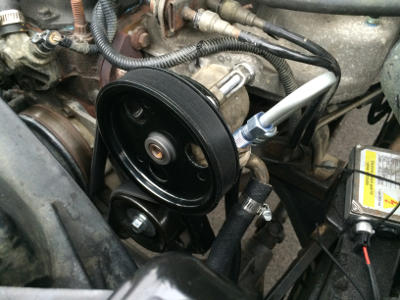 I decided to go ahead and pickup a "real cold air intake" as they are shielded a bit better than my home-made one: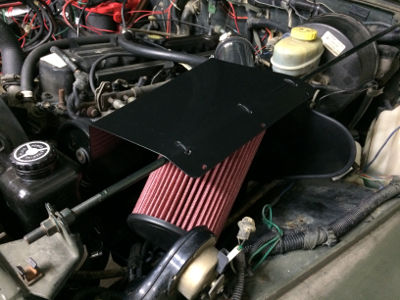 So I managed to mangle my old style MORE anti-wrap bar, which also let the springs wrap: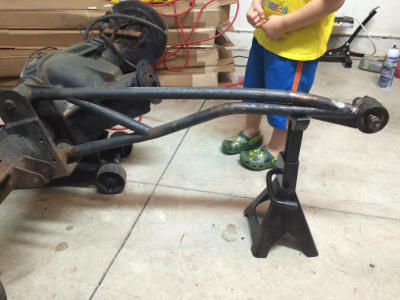 This time I decided to go with the RE SOA springs (6-leaf) versions. They ride like a tank at the moment, hopefully they settle down some.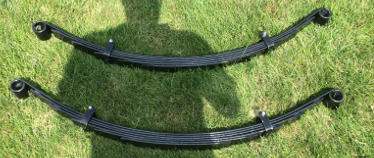 The pinion angle hadn't been changed for any of the build stages it went through since the 8.8 was swapped in. It was time to cut the perches off and fix the pinion angle. Orderd some anti-wrap perches from Barnes 4WD.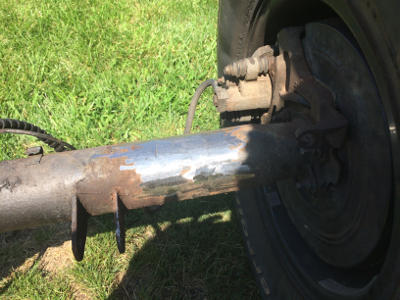 While everything was out and apart this gave me a good chance to fix the rear frame rails, which were starting to have an issue.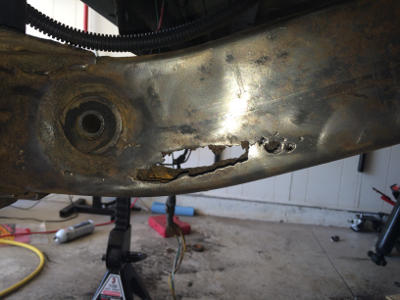 For the frame repair, I used some precut plates I ordered from eBay, and they turned out excellent. Much easier and cheaper than replacing the entire section like I had originally planned.




Having the axle out was also a good time to correct some issues I had, like brake lines / hoses. I relocated the brake hose to the center of the axle. I added bolts to the axle to mount the brake hoses, they ended up a lower than I'd like, but it was the only way to relieve some of the stress on them. I'll eventually just find another brake hose that works better.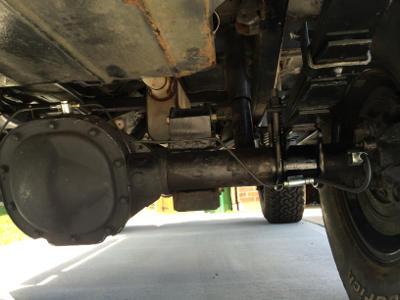 Also a picture of the updated MORE anti-wrap bar, this one definitely won't collapse in the center like the other: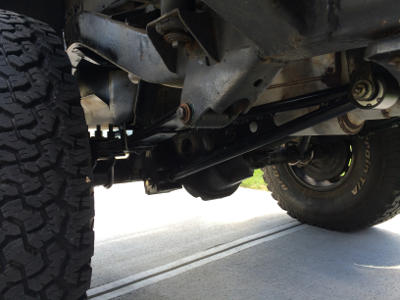 Couple months passed, and the my rear axle locked up in a parking lot, got out and found this: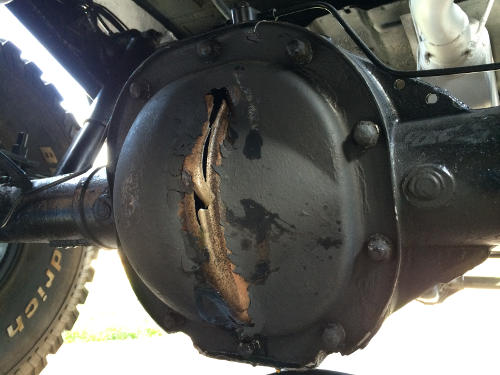 The cross shaft bolt came out, and cross shaft hit the diff cover, and pinion. During this time I also found at some time head pinion bearing had spun on the pinion at some well, as it didn't appear to be a setup bearing.

Finally added a press to the garage. As many times as I've paid to have shops press ring and pinion bearings, I could have already had one, decided it was time to bite the bullet and get one: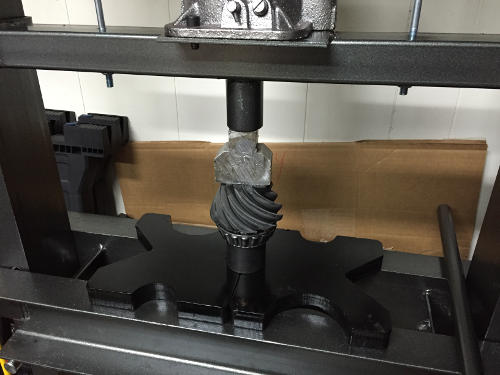 Ordered a new Ford Racing Ring and Pinion.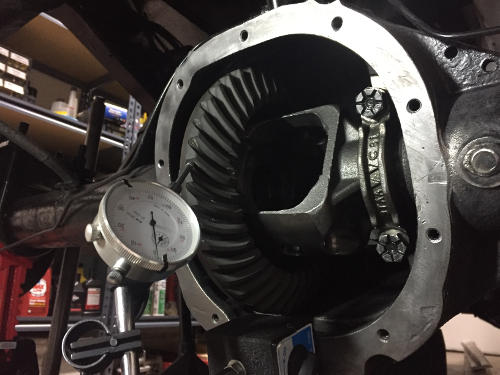 The front 44 got new axle seals while I was rebuilding axles: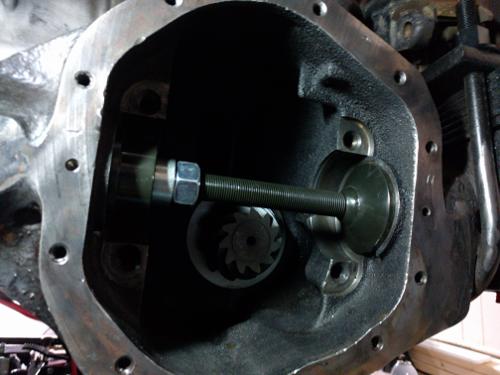 As well as some fancy new high steer arms: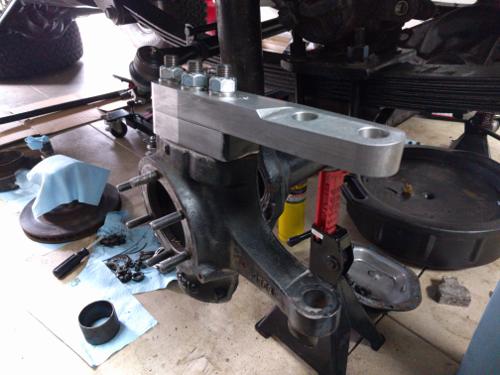 At this point the Jeep was starting to show her age. It was time to take care of some issues here and there. I knew the fenders needed work and the original plan was to just patch them. So I pulled the flares, and started cleaning the fenders up. I started on the passenger side as there was less rust on that side:




I started on the passenger side as there was less rust on that side: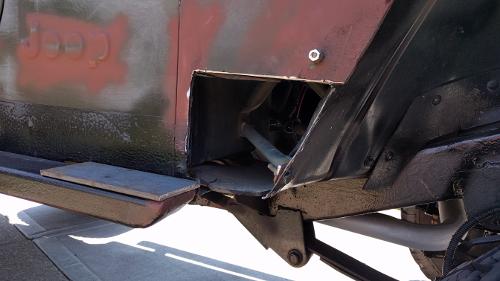 Unfortunately, even on that fender I found lots of problems that surfaced the more I worked with it.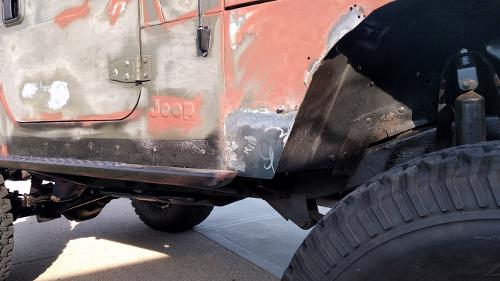 In the ended I realized, I was putting a lot of time and effort into fenders that were still going to have a rust on the back side, when brand new fenders were only $150 each shipped to my door. Time to admit defeat, call Quadratec and get some fenders coming it just wasn't worth my time.

Just to make sure everything went back in the same place I marked every hole on the new fender before removing anything on the old fender. Sure it's not that hard to figure out, but this made it obvious if something wasn't in place.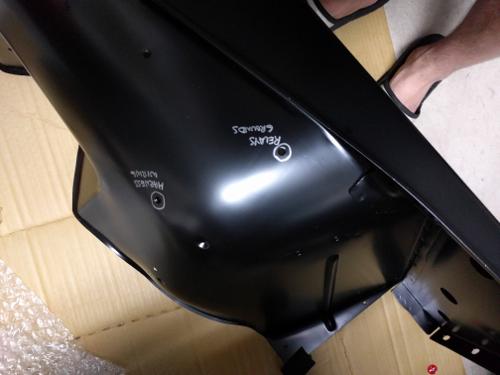 Before everything was painted, as obviously I couldn't resist spray bombing everything while things were apart.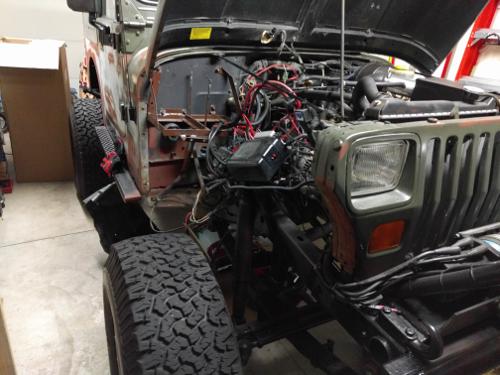 I ordered the Crown brand Fenders, and so far I've only received the passenger side one. The driverside one should be here Tuesday. The fit and finish on the passenger side was excellent actually. Everything lined up very well, better than I expected for an aftermarket part. I didn't fight with anything. I really was impressed.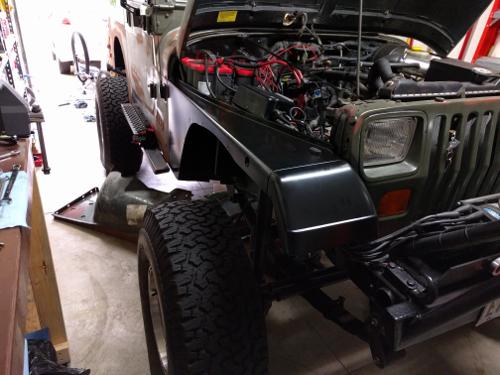 | Page 1 | Page 2 | Page 3 | Page 4 | Page 5 | Page 6 | Page 7 |