---
Jeep FAQ
---
How-To Articles
---
Quick Reference
---
Product Reviews
---
My Buildup
---
Random
---
Home
---
---
My DRZ400S Buildup
---
| Page 1 | Page 2 | Page 3 | Page 4 |



I finally found a supermoto, at a decent price, decent shape, and low miles. This is my 2005 DRZ400S as I picked it up: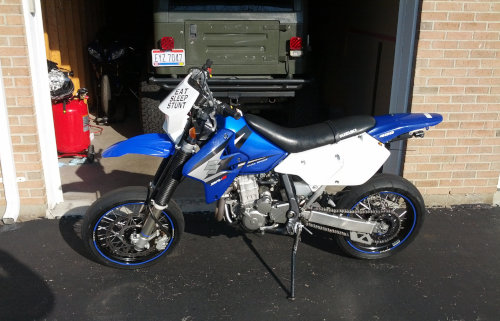 I did the "free power" mod, I didn't gain anything, but should prevent problems later down the road: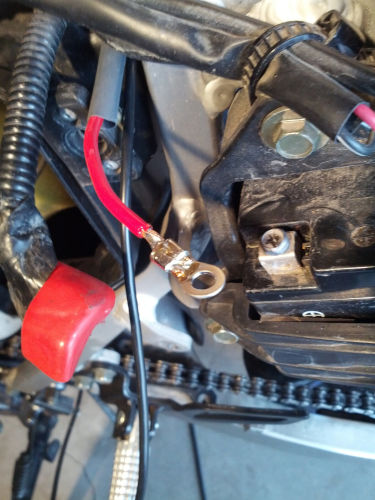 Being a used bike, it was treated to a partial tear down to check and service various things: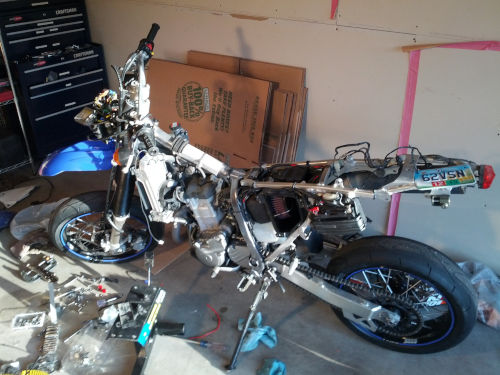 So the Warp9 wheels don't use the factory speed sensor, so I picked up a Vapor speedo:




Cut a much larger hole in the air box: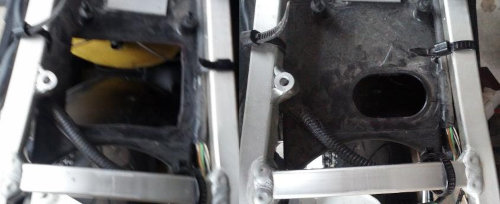 The bike was definitely way too quiet, so a full Yoshimura RS2 exhaust went on, and the factory carb was re-jetted.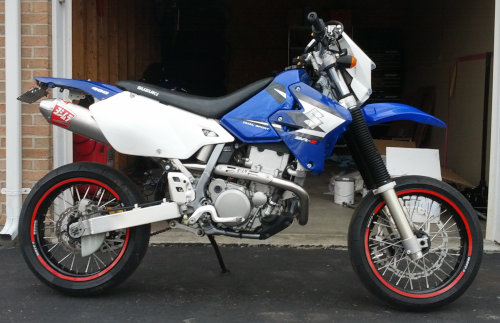 At this point I decided to pull the swing arm and service all the bearings and seals to prevent problems. Everything was pretty nasty, it was a good thing I did.




With the 15 / 44 combo the bike did not like highway speeds, so installed a 15 / 38 combo with a new chain of course: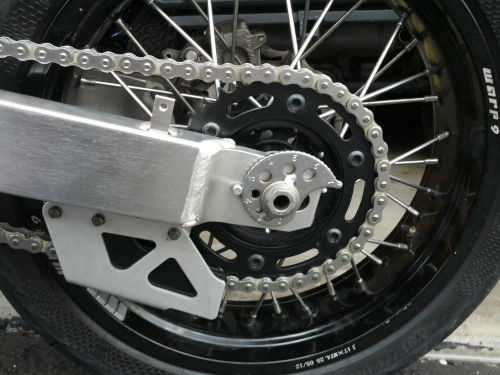 At this point it was finally ready to really ride it: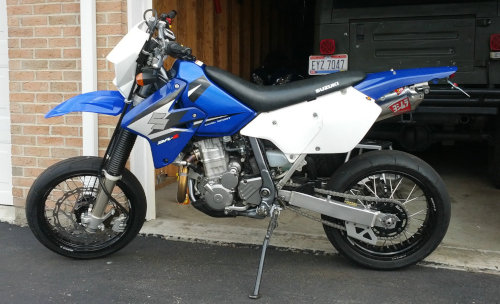 Scored a used set of FatBars off eBay dirt cheap: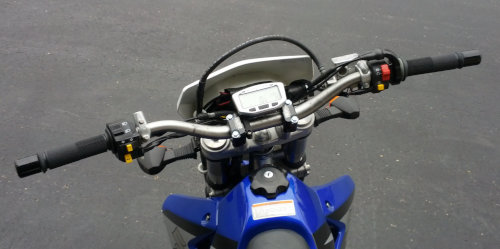 This mean re-locating the ignition key though: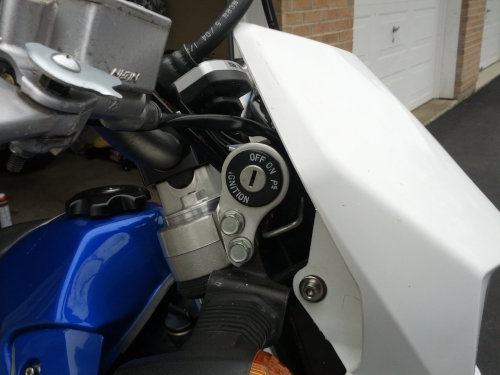 The bike clearly wasn't mean for someone of my weight, so I swapped out the springs front and rear to balance it out: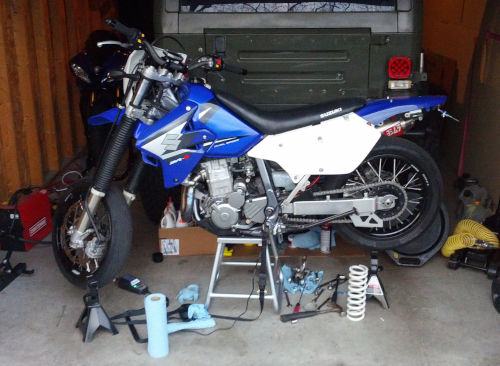 When I bought the bike no fork lock key was available. On top of that a lock smith couldn't get the existing lock out as it was frozen from not being used. So I ordered one and proceeded to drill out the existing lock. This was not fun as part way through drilling it locked. Then even after being drilled through it still would not come out. I ended up thread a bolt into it to force it out of the frame. Some how I managed not to damage anything and installed the new lock without issue. However it still meant the steering stem bearings had to come out for service to make sure no metal shavings got in: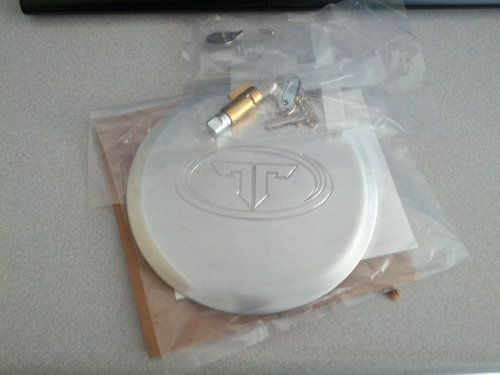 Picked up some braided stainless lines for the front and rear: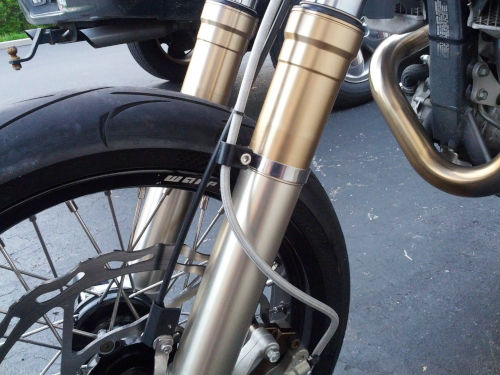 Even though my bike had the factory gel seat, it was less than comfortable. I ended up picking up a SeatConcepts standard seat.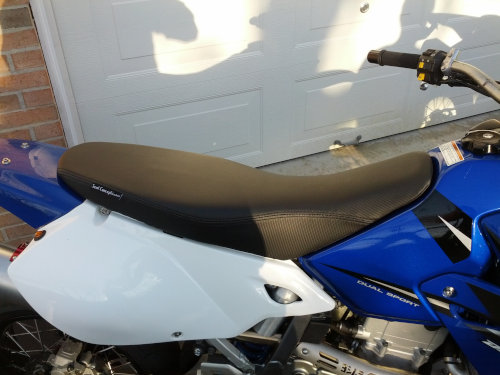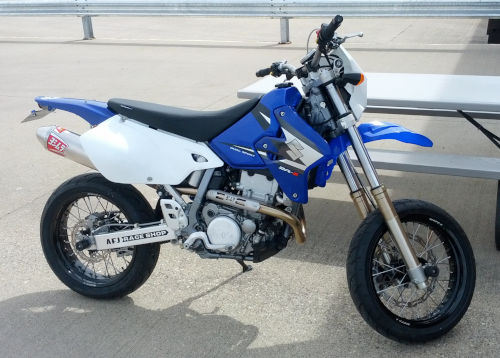 Even with jetting the factory carb really wasn't impressive, so I ordered an FCR39, found a good deal on a brand new slant FCR39: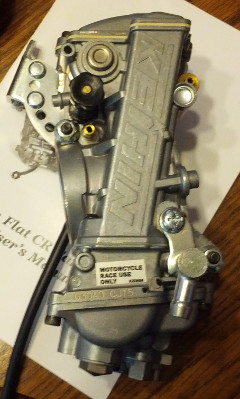 The wife is getting smarter, she's figuring out if something says "Race use only" it's probably something I didn't really "need".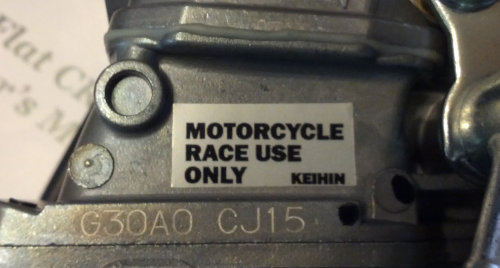 Time to add some more holes the air box, just for good measure: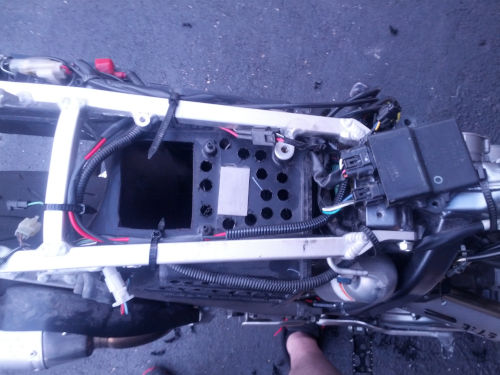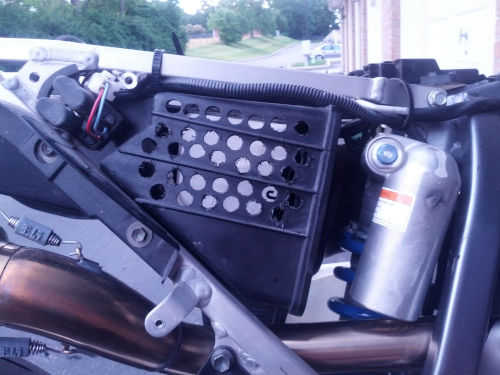 | Page 1 | Page 2 | Page 3 | Page 4 |