---
Jeep FAQ
---
How-To Articles
---
Quick Reference
---
Product Reviews
---
My Buildup
---
Random
---
Home
---
---
My 370Z Buildup
---
| Page 1 | Page 2 |



So this won't be much of a buildup, as I bought this car, as a daily driver. It will get some modifications, but I have to be fairly reasonable with it. I got a good deal on this 370Z new: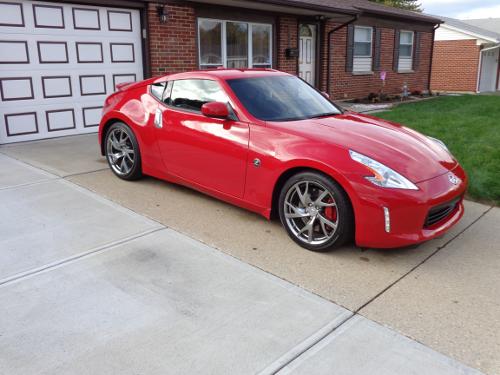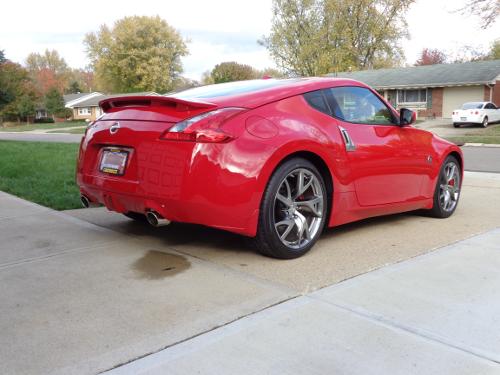 I bought right before winter though, so I figured it'd probably be smart to pick up some snow tires. I was able to pick up a set of Rays from a 350Z cheap and cloned my current TPMS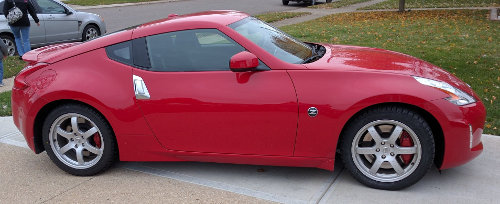 From day one I never liked the way the car shifted. The throw was plenty short enough already, it just wasn't quite right. So one of the first things I did order was a TWM shifter. Seeing how it was middle of winter though, I wasn't that anxious to install it.




Another gripe I had was with the clutch feedback, or lack thereof. The clutch pedal feel was completely linear, there is no feel at all. One of the fixes without ordering a completely new clutch pedal (the real fix) is to remove the clutch pedal "assist spring" and replace it with a lighter one. I did this, and the OEM clutch pedal does feel nicer.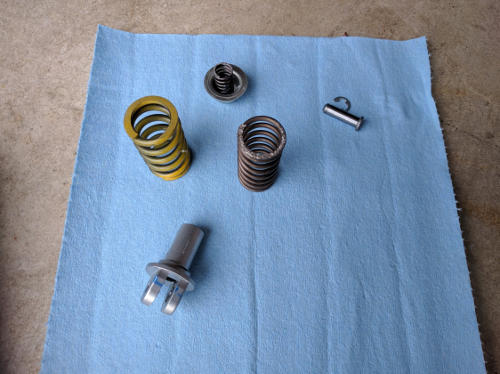 I tried to install the shifter without removing the entire console but, this was a lost cause.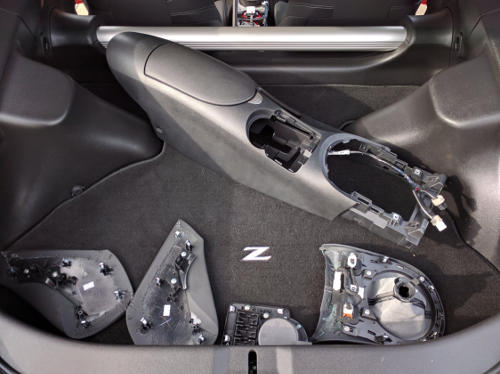 This is the OEM shifter just before removal: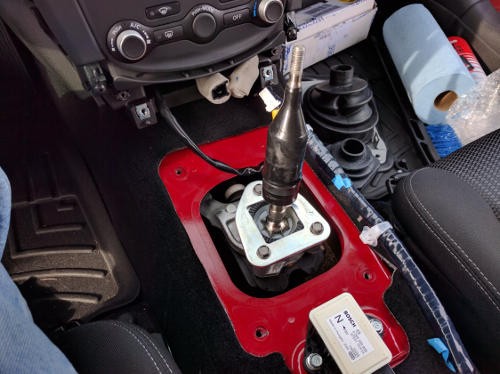 TWM Shifter installed with a Voodoo shift knob.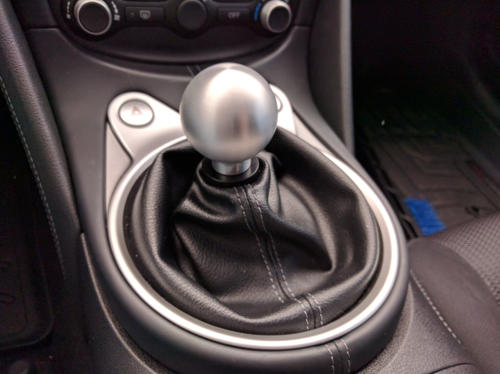 Next project was the Stillen G3 Intake. I was hesitant on this one at first because I didn't want to pull the front bumper. However, after doing this once, it's no big deal.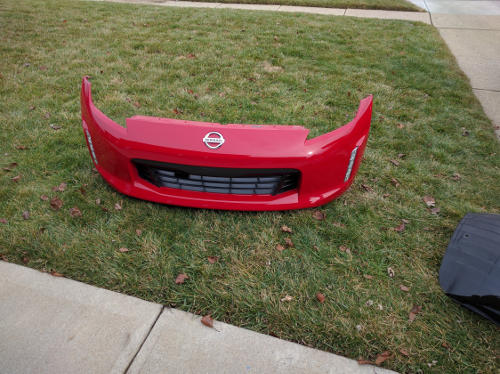 Lots of bending things here and there. Cut one stud off to gain some clearance between the left filter. It's a tight fit, that's for sure.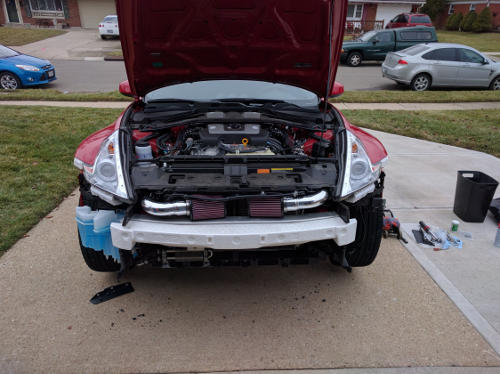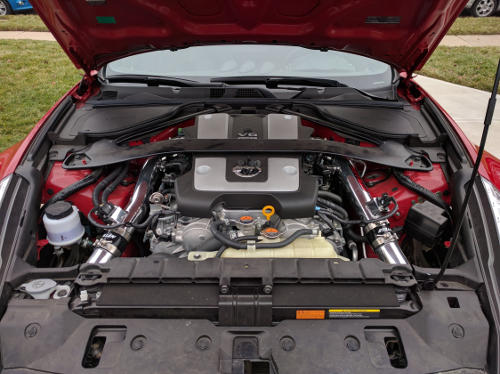 Had to pull the 370Z emblem. Really liked the Japanese Fairlady Z emblem more.




Next on the list was exhaust parts. The exhaust is Fast Intentions, the cats are Berk.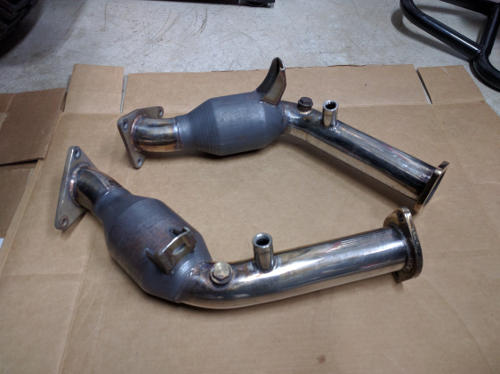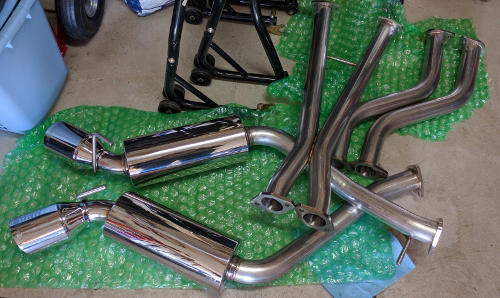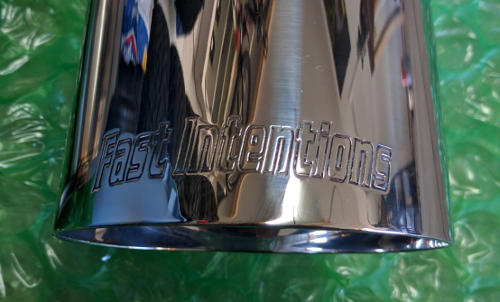 Well quiet cars aren't fun, so had to order some exhaust parts. The exhaust is Fast Intentions, the cats are Berk.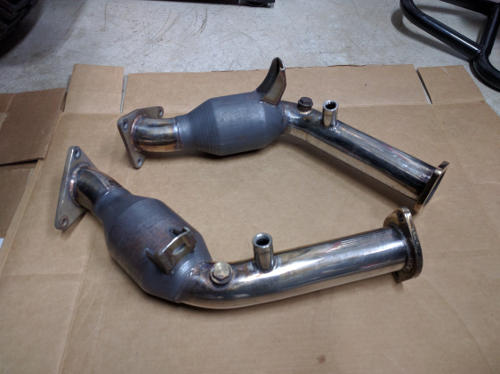 After doing the exhaust it was time to have the car tuned. It picked up power and torque everywhere. However the biggest difference was the throttle response. The car is night and day different.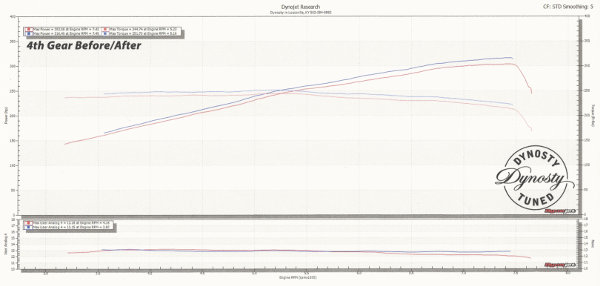 I added a switch to disable the YAW sensor. My OCD wouldn't allow for just one switch and two blank panels though. So I ordered three switches. I think with the three switches it looks OEM anyways.




I wanted something a little larger than the stock sport spoiler, so I picked up a Fly1 spoiler.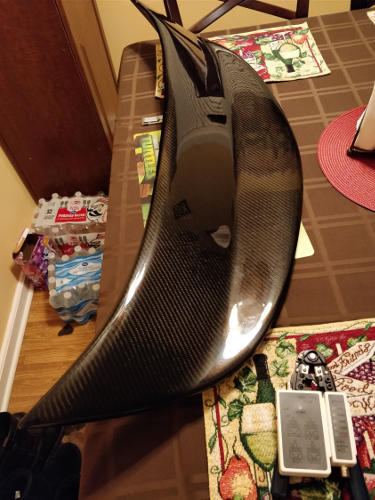 In the end I decided having just one carbon fiber piece on my car wasn't going to look right. So I had it painted to match the car.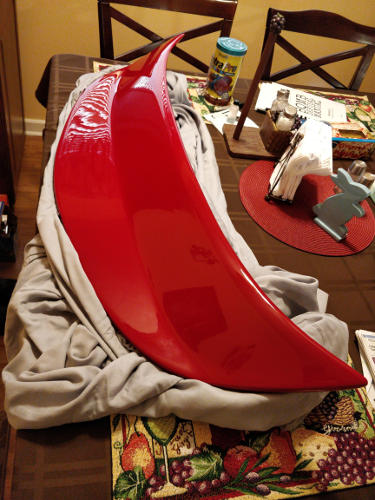 | Page 1 | Page 2 |