---
Jeep FAQ
---
How-To Articles
---
Quick Reference
---
Product Reviews
---
My Buildup
---
Random
---
Home
---
---
Winch Maintenance / Rebuild
---


Well my winch has been progressively getting louder and louder, so I figured it was about time to take it apart and regrease it. Most winches are very similar to this, the winch I'm rebuilding here is a Tabor 9k, the Warn M8000 is pretty much identical in every way.

Removing the winch was a must in my case because of my front bumper, you might be able to leave the winch in place on your Jeep, but it's probably easier to just remove it. Start by removing all the allen head bolts on gear box side of the winch (The side with the free spool knob/lever):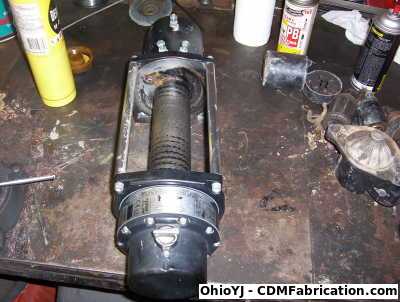 Once you have all the allen heads out pull the end of the winch off, mine was full of water, so I had water everywhere, so you might want some rags handy: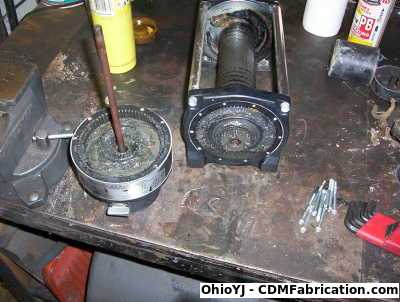 Next remove the free spool knob, on mine there is just a allen head bolt holding it in place on the side. Watch out on this there is a trim ring, and an o-ring that helps keep it sealed, make sure you grab all three pieces: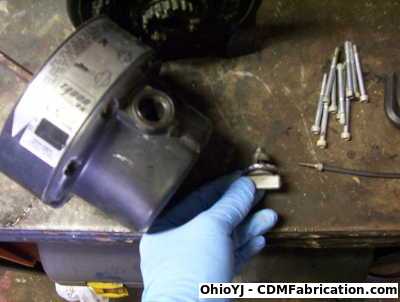 Pull the shaft out and set it aside. Now you can remove the first set of planetary gears. Just pull up on them: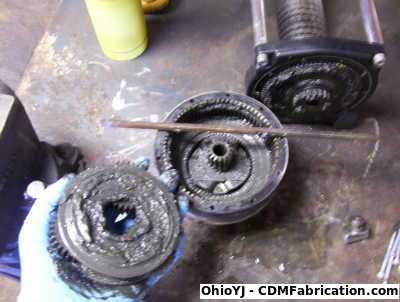 Then pull the second set of planetary gears out: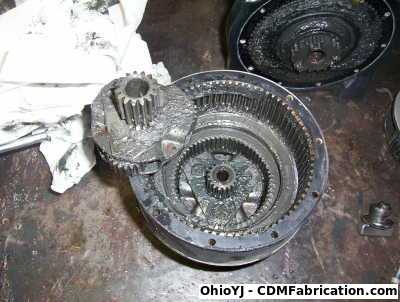 Now remove the final set of planetary gears: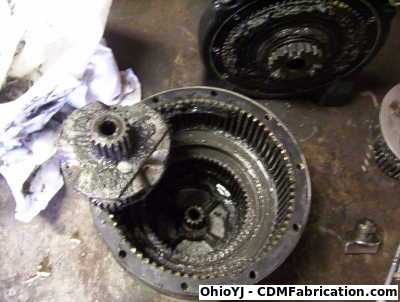 Next, that last little gear you have in there, go ahead and pull that out:




At this point you need to separate the gear housing, on mine I just set it on its side, and smacked it once with a dead blow hammer, and it popped loose. With any luck your's will come apart just by pulling on it. Now also notice I have pulled out the shift collar in the very bottom of the gear housing, just pull upwards on it, rotating it as necessary to get it out. If you really get in a jamb getting it out, you can pry on it a little through the free spool knob hole, but you might want to tape the end of your screwdriver, as you don't want to nick or scratch the shift collar: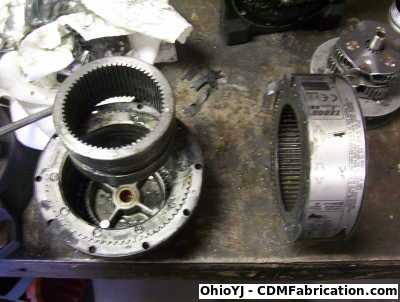 You'll notice a plastic ring in the end of the inner sun gear housing. Its just a stop for the shift collar, and just pulls out, you don't have to remove it, but I did because it makes cleaning the sun gear easier. Just reinstall it after you clean everything, and make sure you remember which direction you took it out of: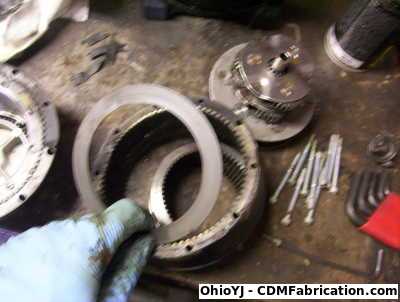 Now its time to start cleaning everything, better have some paper towels/rags and plenty of brake cleaner handy. I also find that using an old tooth brush makes things a lot easier.




Time to start re-assembly. I called Warn to find out what kind of grease they recommended, and the tech actually told me there is nothing inside that requires any grease, nor should I put any grease on anything. (That's three strikes against Warn in my book.) So I decided to use Marine grease, which is what I use on everything anyways. You want to grease the outside of the shift collar and reinsert it, make sure you get the side of the shift collar with the pointed teeth pointing down. When you put it back in place make sure it moves fairly easy, and has full range of movement, it should push down and be pulled back up fairly easily. Also reinsert the little center gear, grease the outside of the gear where it rides on the brass bushing, don't put grease in the center where the hex shaft goes.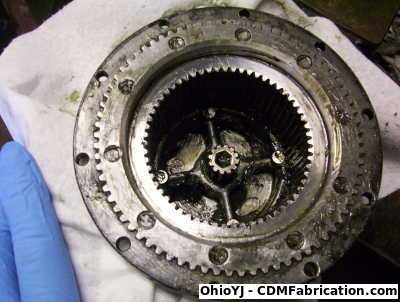 Time to start reinstalling the planetary gears, its fine to pack these full of grease, so don't skimp here: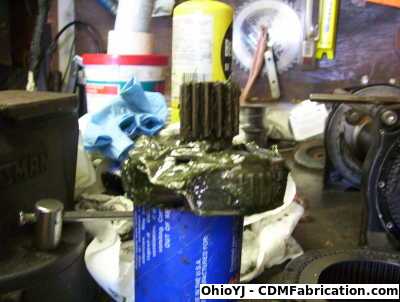 Reinstall the two outer planetary gear sets. You may have to turn them some as you install them to get them to line up right.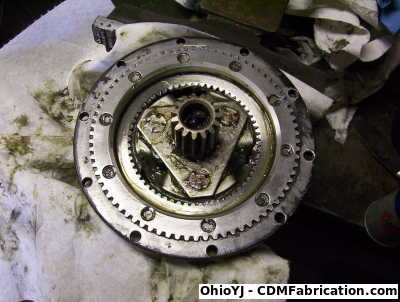 Reinstall the hex shaft into the winch, it can be tricky, to get it back into place, just keep rotating it and moving around until it falls into place. I also found it easier to put the largest planetary gear set onto the winch, rather into the gear housing, but you can do it either way.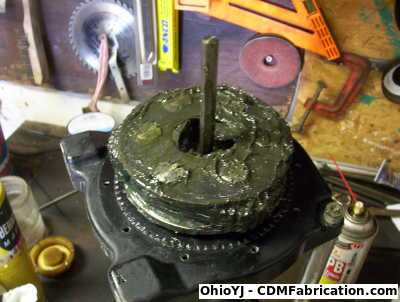 Now one of my paper gasket between the pieces tore, so I scrapped off all the old gasket, cleaned both sides with brake cleaner, then smeared some silicone on it, to seal the pieces. I used the bolt you see in the picture to line the housing up with the bolt holes. Do the same for the out housing. As you put the pieces back together, you will have to rotate the housing and winch drum to get everything line back up, it can be rather frustrating, so don't be surprised if it doesn't fight you some.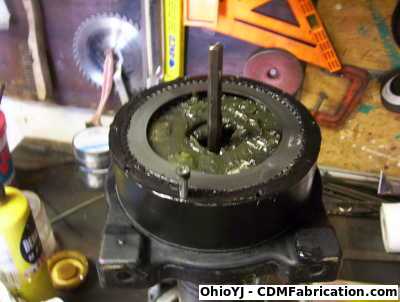 As always while you have everything apart and clean, its a great time to spray a fresh coat of paint on everything: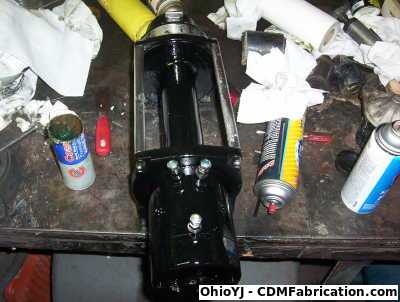 © Copyright 2006 - 2023 Mike Lee