---
Jeep FAQ
---
How-To Articles
---
Quick Reference
---
Product Reviews
---
About Me
---
Random
---
Home
---
---
Rugged Ridge Floor Liners
---


So I finally replaced my generic floor mats for something a bit nicer. I wanted something fitted, but I have to cut them to clear the roll bar so I didn't want anything real expensive. I opted for Rugged Ridge's All Terrain Front Floor Liners. These had decent reviews and were easy on the wallet. I have WeatherTech mat's in my 370Z, which I would consider the "brand name" and were considerably more than these, so I will be comparing these to the Weather Techs throughout this review.

If you've read my Rugged Ridge cold air intake review, you know I wasn't really impressed by any part of it. These mats however are the polar opposite of that. Even the packaging was excellent.

Pulling them out of the box they are a nice heavy thick rubber. The fitment is really good. As you will see in some reviews, they do bow out in some. However I found this "bowing out" to be very minimal, as you can see in the picture below. Honestly, no worse or better than what I see from my WeatherTech mats.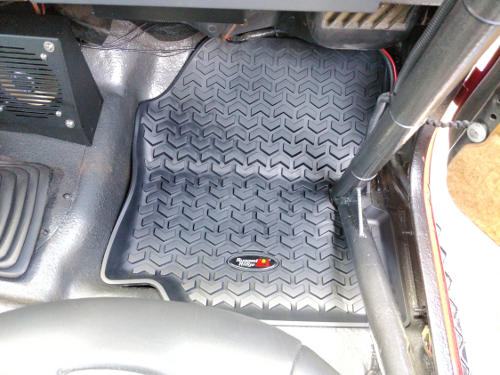 The one thing I will say these mats have over the Weather Techs is that they have the "spikes" on the bottom to help keep them in place on carpet.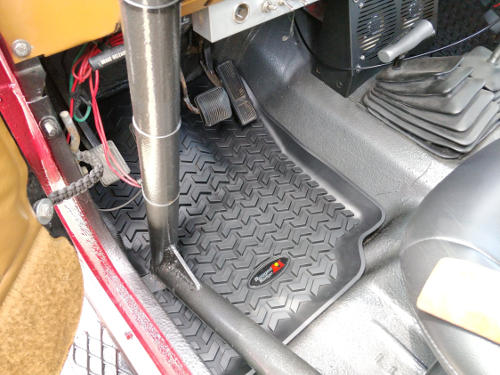 The only downside I see to these is they are heavy rubber material that is very flexible. They will hold water but, it would be tough to pick up the mat and dump all the water out at once. This is the one advantage the less flexible WeatherTech's would have in that particular use. However, that being said, I have drain holes, and I had to cut holes in these anyways.

This is a Rugged Ridge product I'm very happy with and will definitely recommend.


© Copyright 2006 - 2022 Mike Lee
---