Well it maybe overkill, but I wanted to make really I didn't end up with overspray anywhere on the new paint today while painting the steps and wheel wells, and underneath.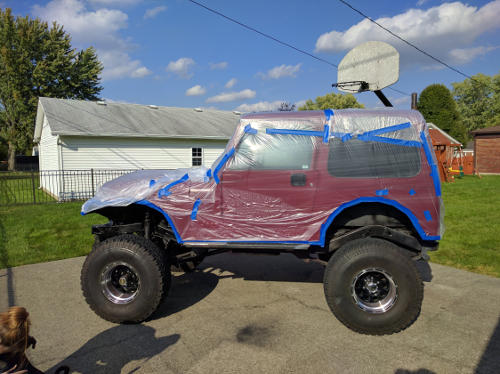 The steps came out pretty good. I stripped most of the top off. Then painted the expanded metal part with a brush to get all the crevices, rolled everything like normal for some thickness, then finished everything with spray paint to even out the finish.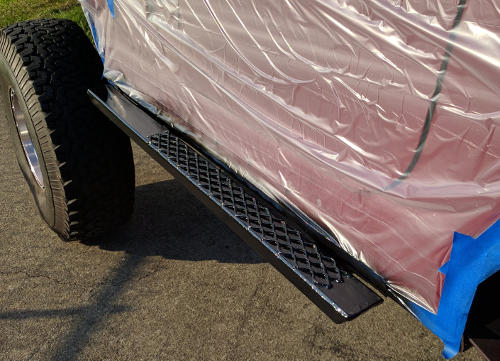 Other than some things still need washed off, most of of the wheel wells and the frame now are once again nice and black as well.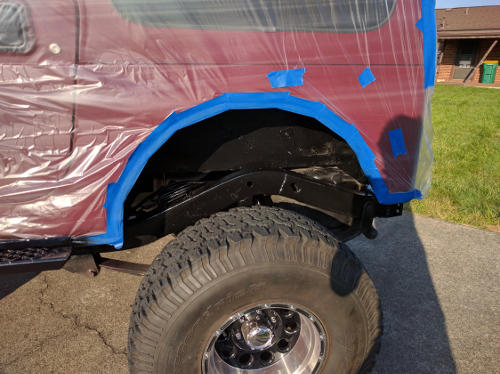 .
Got to rebuild the winch, and while the winch is apart, it will give me a chance to repaint it in epoxy paint. Tow hooks were primered today. Everything else is done. Couple more weeks and it will be time to start reassembly. The last thing I have to sort out will be reverse lights, as I will be changing that, which may require some touch-up on the rear bumper.